Cutting-edge Robotic Welding Technologies Ensure Integrity
Consistent Quality Welds Delivered On-time
Are you battling poor welds that are negatively impacting product reliability and long-term customer relationships? Do you ever experience frustration and confusion because your welding vendors don't follow through with responsive communication and attentive service? Have you ever risked missing customer orders due to a vendor's inability to hit deadlines?
Poor quality welds can result in structural weakness, cracks that require repair. Even worse, they can result in full breaks. This leads to costly repairs and the potential for loss of customer trust and future business. The cumulative effects of quality issues can significantly challenge your company's prospects for long term success.
Not much better, passing-quality welds delivered after agreed-upon deadlines can have similar consequences. You risk lost sales, increased service costs and limit your ability to meet the needs and expectations of your market.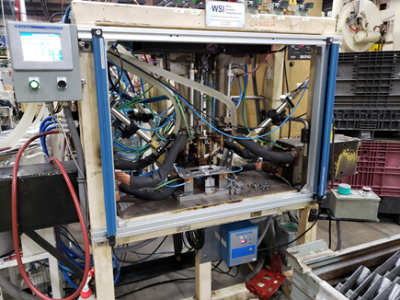 Reliable Welds, Punctual Service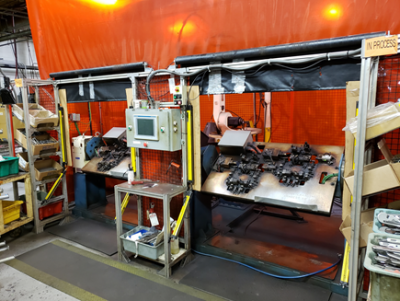 Informed Production Processes
Taylor Metal understands how important it is to deliver repeatable, reliable welds on every project we bring into production. We know that even small mistakes can be costly long-term.
That's why we've worked so hard to build efficient production and QC processes based on proven practices and our own production experience. We combine those processes with cutting-edge weld fixturing with the latest state-of-the-art sensors to minimize human error that might negatively impact consistency.
We utilize over 16 robotic welding cells and systems to deliver complete welding services.
Our welding capabilities include:
MIG Welding
Resistance Welding
Projection Welding
TIG Welding
Spot Welding
These aren't just welds. They are part of your reputation, which makes them part of our reputation. Don't sacrifice your welding needs to a vendor who can't deliver consistent on-time quality with the responsive service you deserve.
Call Taylor Metal today at 419.522.3471 for a free consultation. One of our engineers will review and assess your welding needs and provide you with a comprehensive and competitive job outline and quote. Once you approve the quote, your project manager will arrange logistics and get your job scheduled, providing regular calls with progress updates. Once your project is complete, it will be scrutinized by our quality team, then passed over to our logistics department for fast and efficient shipping. If you have any questions at any time, just pick up the phone and call your project manager.